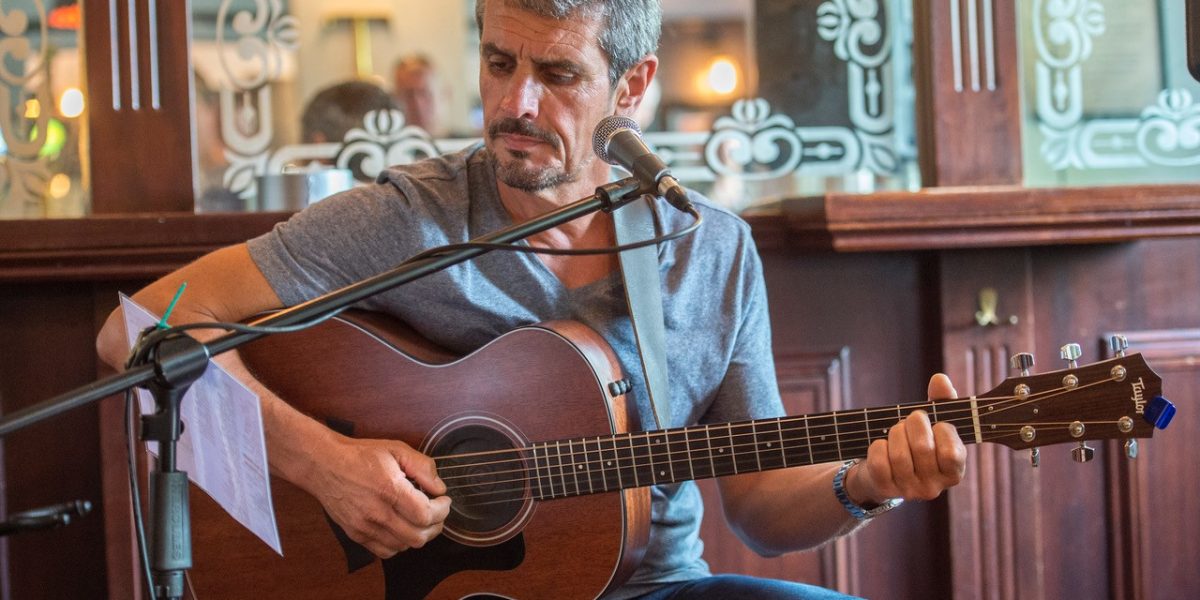 Steve Brookes, renowned for his work with Paul Weller, will be playing at The Greyfriar at Chawton, Alton on Saturday, 9th February at 7.30pm.
Steve has played on a number of Paul Weller's albums and received a silver disc from Parlophone Records for his contribution to Paul's album 'Saturn Pattern'.  In return Paul Weller featured on Steve's most recent album Hoodoo Zoo.
BBC Radio 2's Blues Show presenter and musician Paul Jones also invited Steve to play with him at a special concert, joining a line-up that included Robben Ford, Imelda May and Mike Sanchez.
Greyfriar Landlord Simon Brencher commented :  "I am thrilled to have such a renowned and accomplished musician coming to play at the Greyfriar.  We are building a reputation for attracting some of the best musicians, who all seem to love coming to play in our village pub.  Our live acoustic sessions are free and create a wonderful atmosphere for our diners and anyone who just wants to drop in and enjoy a drink in the bar area and listen to some really top class music."
For more information on the gig, or to book a table in the restaurant, call 01420-83841 or [email protected]